Give your skin the best foundation
There is no single product that can do it all. That's why a good skincare routine consists of three steps: 1. Cleanse 2. Exfoliate 3. Moisturise
These steps are essential, whatever your skin type or skin concerns.
Use in the morning and evening.
Removes dirt, make-up and excess sebum.
Prepares your skin for the next steps in your routine.

Shop facial cleansers

Use in the morning and/or evening.
Removes dead skin cells.
Leaves you with healthier, radiant skin.

shop exfoliants
Use as the last step in the morning.
Protects against harmful UV rays from the sun.
Prevents premature skin ageing.

shop day creams

Use as the last step in the evening.
Hydrates and nourishes your skin with replenishing ingredients.
Strengthens the skin's natural barrier.

Shop night creams

Routine Finder
Looking for a skincare routine or want to know if your current routine is right for you? Go to our Routine Finder and receive personalised skincare advice in less than three clicks.
Go to Routine Finder
Extended routine
Now that your skincare basics are in order, it's time to see if your skin needs anything more. You can expand your basic routine with a toner, serum, booster or treatment, depending on your personal skin concerns or needs.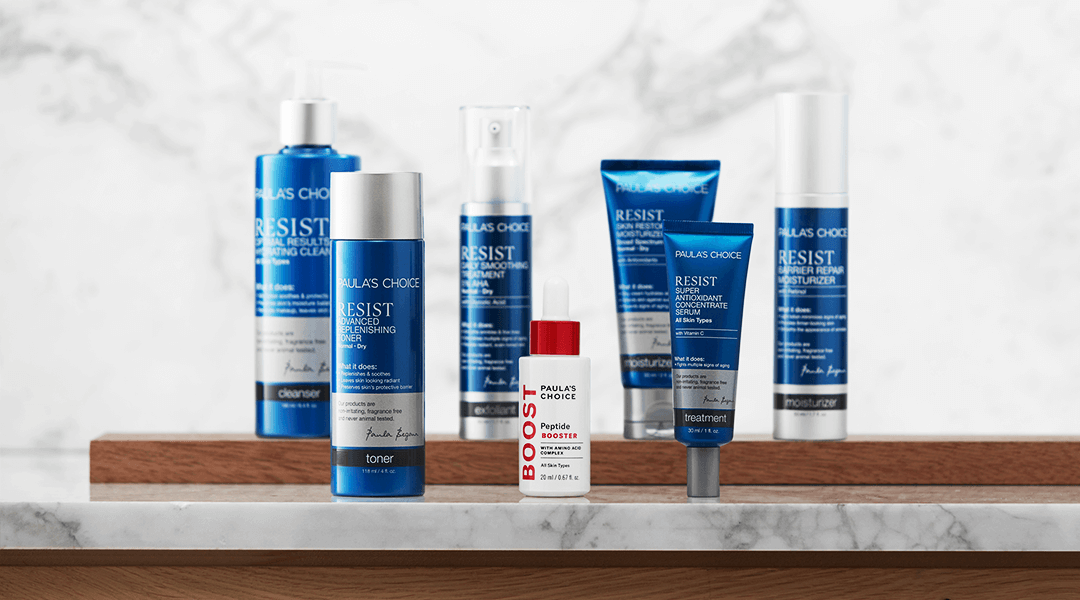 How do you expand your routine?
Add additional products to your routine in this order:
1. Facial cleanser
2. Toner
3. Exfoliant
4. Booster, treatment and/or serum
5. Night cream

Do you use multiple boosters, treatments or serums? Then apply them in order of texture, from the most liquid to the product with the thickest texture.
Toners
Toners are formulated to remove every last trace of cleanser and make-up. They also help to restore your skin barrier.
Shop toners
Serums
Serums with antioxidants reduce skin damage and premature skin ageing by free radicals. Our serums contain a powerful mix of antioxidants and cell-communicating ingredients that help to protect, restore and nourish your skin.
shop serums
Boosters
Boosters contain a high concentration of one crucial ingredient and address a specific skin problem, such as enlarged pores, moisture loss or wrinkles. A booster can be applied directly to the skin or mixed with a serum or night cream.
shop boosters
Customer Service
Do you need help? Get in touch with our skincare experts for free and personal skincare advice. It's our mission to help you achieve your skincare goals!