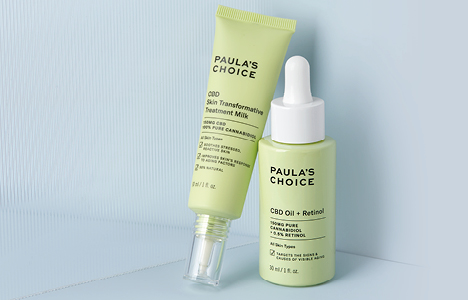 NEW

| CBD Oil + Retinol &
CBD Skin Transformative Treatment Milk

Our CBD formulas address both the underlying causes and visible signs of ageing for calmer, more youthful-looking skin.
Why CBD?
+ Improves skin's response to ageing factors
+ Visibly smooths, calms and evens skin tone
+ Soothes stressed, reactive skin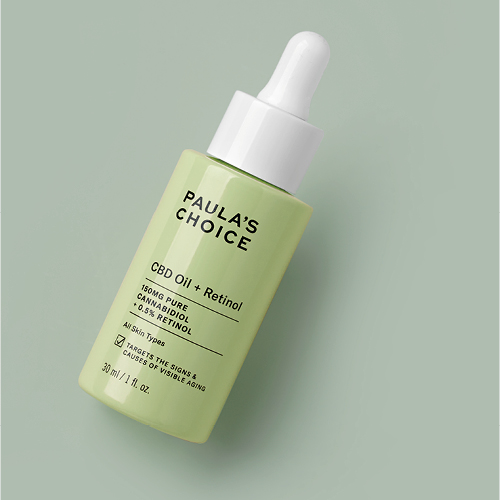 CBD Oil + Retinol
CBD and retinol target both the causes and effects of skin ageing by reducing underlying reactivity and promoting a firmer, smoother, younger-looking complexion.
CBD visibly calms & encourages healthier skin
Retinol visibly reduces fine lines, wrinkles & rough texture
98% natural formula targets multiple triggers of ageing
150 mg USA-grown cannabidiol
Lightweight oil can be added any routine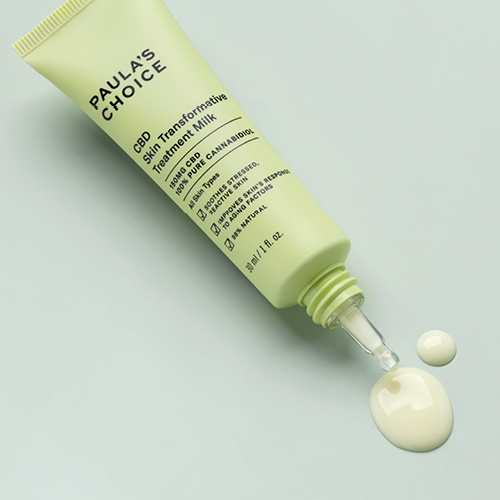 CBD Skin Transformative Treatment Milk
Halts signs of ageing by reducing the reactivity in skin that causes discolouration, texture changes and redness for a healthier, younger-looking complexion.
Visibly smooths, calms & evens skin tone
98% natural formula improves skin's response to ageing factors
150 mg USA-grown cannabidiol
Lightweight milk can be added to any routine
CBD skincare: what is it and what are the benefits?
A natural ingredient that can help address multiple skin concerns, read all about CBD and find out why it deserves a spot in your skincare routine.
Read more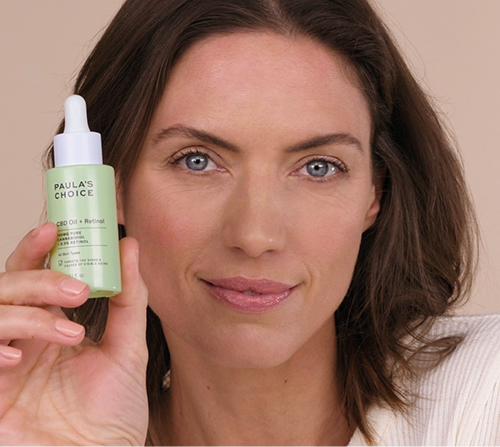 Paula's take on CBD
"The almost-immediate results include a stunning reduction and prevention of all signs of ageing."
—Paula Begoun, Founder of Paula's Choice Skincare
CBD: Frequently asked questions
What is CBD?
CBD (cannabidiol) is a non-intoxicating component of hemp. Research shows it can visibly minimise sensitivity to help prevent and address signs of ageing when applied topically.
Why is CBD good for skin?
CBD diffuses reactivity in skin – think redness, rough texture & dullness – by telling skin cells to behave more calmly.
Is CBD legal in cosmetics?
Yes, our CBD is sourced from industrial hemp and is legal in Europe/the United Kingdom.
What is the difference between hemp, CBD and THC?
Hemp seed oil is an omega-rich oil sourced from the seeds of the hemp plant (also known as the cannabis sativa plant). These seeds don't contain calming cannabinoid and generally only contain trace amounts of CBD.
Cannabidiol (CBD) is sourced from hemp (Cannabis sativa) stems and stalks. This plant is rich in cannabinoids and contains minimal to undetectable levels of THC. CBD helps restore overall balance in the body along with other benefits. CBD can be sourced from both marijuana and hemp plants. Only CBD sourced from industrial hemp plants is federally legal.
THC is also found in the cannabis plant and it's the most widely discussed compound. It is intoxicating, meaning it can make you feel "high".
What kind of CBD does Paula's Choice use?
Our products contain full-spectrum cannabidiol (CBD) which is derived from the highest-quality parts of industrial hemp plants (proven to contain less than 0.2% THC). This is then combined with nourishing plant oils to deliver unique benefits to the skin. We don't use any CBD than comes from the marijuana plant.
Where is the Paula's Choice CBD grown?
Massachusetts, USA.
Will Paula's Choice products affect drugs tests?
No. We source from industrial hemp, which means minimal to zero amounts of THC are included in the products. More notably, applying a topical CBD product to skin only allows it to enter the top layers of skin, not into the bloodstream.
Can I use CBD skincare during pregnancy?
We recommend consulting your health care provider to discuss use of CBD skincare before, during and after pregnancy.
Customer Service
Need help with finding the right product for you skin? Our customer care team are skincare and product experts and can guide you to the best skin of your life.