Heal your dry skin
The main cause of dry skin is not a lack of moisture but damage. The main culprit is damage caused by the sun. But your skin can also become damaged when you use irritating skin products or products that dry out your skin. Extreme weather can also play a role.
How to restore dry skin?
1) Make sure you do not damage your skin even more. Avoid the following products and actions:
Soap (whether liquid or bar soap)
Aggressive cleansing ingredients such as sodium lauryl sulfate or sodium C14-16 olefin sulfonate)
Products that contain irritants (such as alcohol, peppermint, menthol, mint, citrus, eucalyptus and fragrances)
Hot water, so do not take long showers.
Aggressive scrubs (microdermabrasion that you carry out yourself and scrubs with a coarse grain)
Loofahs
2) Use a product with an SPF in daytime, even in winter. Skin that has been damaged by the sun will retain moisture less easily and will feel less smooth.
3) Use a good night cream that is packed with antioxidants, soothing ingredients and skin-restoring substances that help the skin hold its moisture. Never buy a day or night cream in a transparent package or pot. Any ingredients that are sensitive to light or oxygen will become less stable and will lose almost all of their beneficial effects in just a short time.
4) Exfoliate: A healthy skin naturally sheds dead skin cells but skin that has sustained sun damage needs help to do this. A good exfoliant with alpha hydroxy acid (AHA) or beta hydroxy acid (BHA) will help the skin shed dead cells more easily, revealing the new skin cells underneath. Your skin will look more radiant and feel smoother.
5) Use plant oils such as olive oil or jojoba oil for a very dry skin. A good tip is our Resist Moisture Renewal Oil Booster. Apply it to the dry skin (areas) before your cream.
6) Don't forget your lips. Lips are vulnerable and prone to drying out, resulting in dry, chapped lips. During the daytime, use an emollient lip balm or a gloss with a sun screen. At night, you should protect your lips with a rich, soothing lip balm.
7) Frequent exposure to dry conditions, cold weather or air from a heaters or air conditioners is bad for your dry skin. These things damage the outer protective layer of your skin. A humidifier in your home can help.
Will drinking water help prevent dry skin?
Drinking plenty of water is very good for your body but it won't make your skin any less dry. Research has shown that there are no significant differences between the moisture content of dry skin and of normal or oily skin.
Adding more moisture to dry skin is not necessarily effective. Too much moisture, for example if you take a long bath, is actually bad for your skin. You risk losing important substances that keep your skin intact. The outer skin layers also dry out and the skin becomes flaky and rough.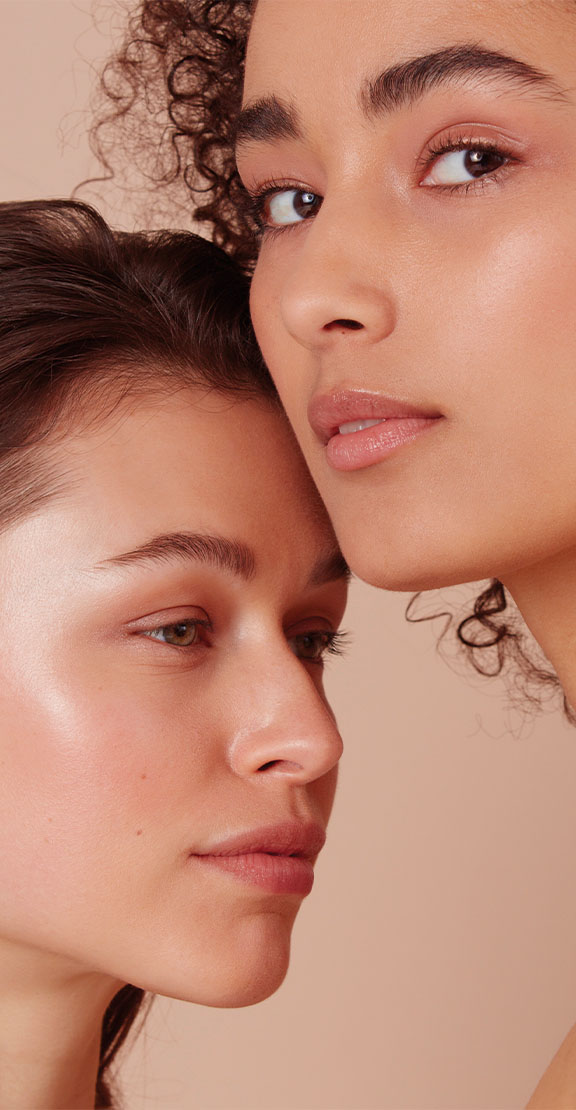 Do you want more skincare advice, tips and exclusive offers?
Sign up for our newsletter and become a Paula's Choice Member. Your benefits:
+ Welcome gift*
+ Exclusive deals*
+ Skincare advice
+ Birthday gift
* Only valid for new registrations. Valid on orders from € 25.
Customer Service
Need help with finding the right product for you skin? Our customer care team are skincare and product experts and can guide you to the best skin of your life.