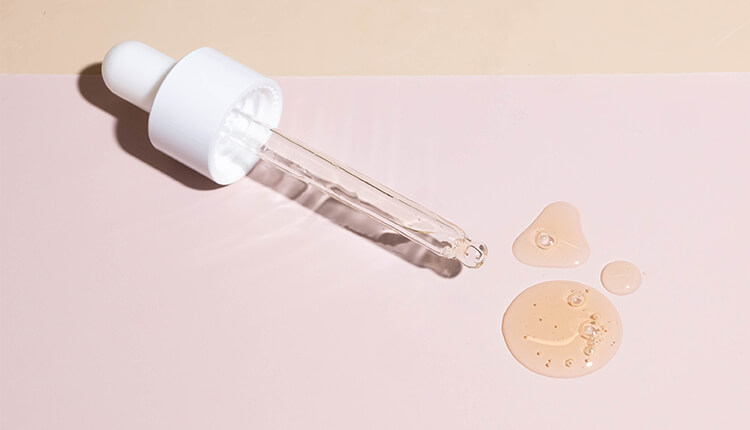 Niacinamide improves your skin
Niacinamide (vitamin B3) is not yet as well-known as retinol (vitamin A) or vitamin C, but this ingredient has a lot to offer your skin. Whether in your serum, cream or other product: niacinamide is fantastic if you have problems with enlarged pores, an uneven skin tone or fine lines.
Niacinamide also helps limit the damage from free radicals that age the skin (such as exposure to UV rays, environmental pollution and irritating substances).
Why you add niacinamide to your skincare routine
Enlarged pores: If you have enlarged pores (due to exposure to the sun or because they are blocked), they are literally stretched. Niacinamide helps to increase the skin's elasticity, which makes the pores 'shrink' again.
Red blemishes: Research shows that a concentration of 2% (or more) of niacinamide is highly effective to help red blemishes fade more quickly (e.g. the redness left by spots). However, you do need to use a sunscreen with SPF daily.
Uneven skin tone and fine lines: Just as niacinamide helps enlarged pores return to their natural shape, it has the same effect on the entire skin, making the surface feel smoother and look more even. This process also makes fine lines less obvious.
Niacinamide is an excellent ingredient for people who have problems with both spots and wrinkles.
Niacinamide products from Paula's Choice
Experiment with the 10% Niacinamide Booster or other products containing niacinamide to see what works for your skin. Add a few drops to your serum or night cream, or use it neat on the skin for an optimal result. Apply it after your exfoliant.
Customer Service
Need help with finding the right product for you skin? Our customer care team are skincare and product experts and can guide you to the best skin of your life.