How to personalise your skincare routine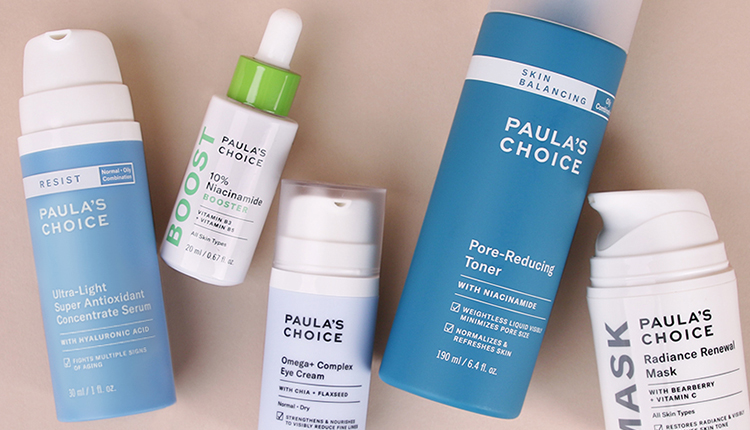 Whether you want to smooth wrinkles, fade brown spots, or shrink your pores, what and how you use it depends on your individual skin type and skincare needs. Read on to find out how to build your own personalised skincare routine and get the best skin of your life.
Your personalised skincare routine, starts with a basic regimen plus products formulated for your specific skin type (oily, dry, combination, etc.). Start with a cleanser, then follow it with an exfoliant, and finish with moisturiser with SPF for day and moisturiser without SPF for night.
Now that you've established a foundation, you can further personalise your routine by adding in one or more of the following skincare champions:
Toners
Toners are often the unsung heroes of a skin-care routine. The right toner can breathe new life into lackluster complexion. Use a toner after cleansing as the second step in your skincare routine. Toners with antioxidants and skin-repairing ingredients (hyaluronic acid, glycerin, ceramides, and fatty acids) will not only remove the last traces of makeup but also will provide benefits targeted to your specific skin concerns. The right toner will leave your skin smoother, soothe redness, and even help improve the appearance of enlarged pores. Even better, that the right toner contains more of these ingredients than many serums or moisturisers.
Shop Toners
Antioxidant serums
The best antioxidant serums not only contain high concentrations of potent antioxidants (think vitamin C, resveratrol, green tea extract and more), but they are also loaded with cell-communicating ingredients (think niacinamide and retinol). When you begin using a serum you'll see improvements right away as their antioxidant-rich formulas soothe redness and brighten skin. Over the long term you'll see signs of ageing fade and skin will look and feel healthier and firmer, too! Use your serum after your exfoliant.
Shop Antioxidant serums
Masks
A mask or other facial treatment is ideal for addressing a special need or occasional concern such as adding extra hydration, absorbing excess oil, or calming redness.
Shop Masks
Boosters
Sometimes your skin needs a bit of extra TLC. That's where anti-ageing boosters come in. Each booster targets a specific skincare concern and can easily be added to your skincare routine. Combine a few drops with your serum or moisturiser.
Shop Boosters
By adding the above products, your routine will look something like this:
The routine above is just a guideline. The final step to a truly personalised skincare routine is experimentation. As you add these products to your routine, keep a close eye on how your skin reacts so you can adjust the quantity, method and frequency of application to best suit your skin. For additional advice on personalising your skincare routine, contact our customer care team.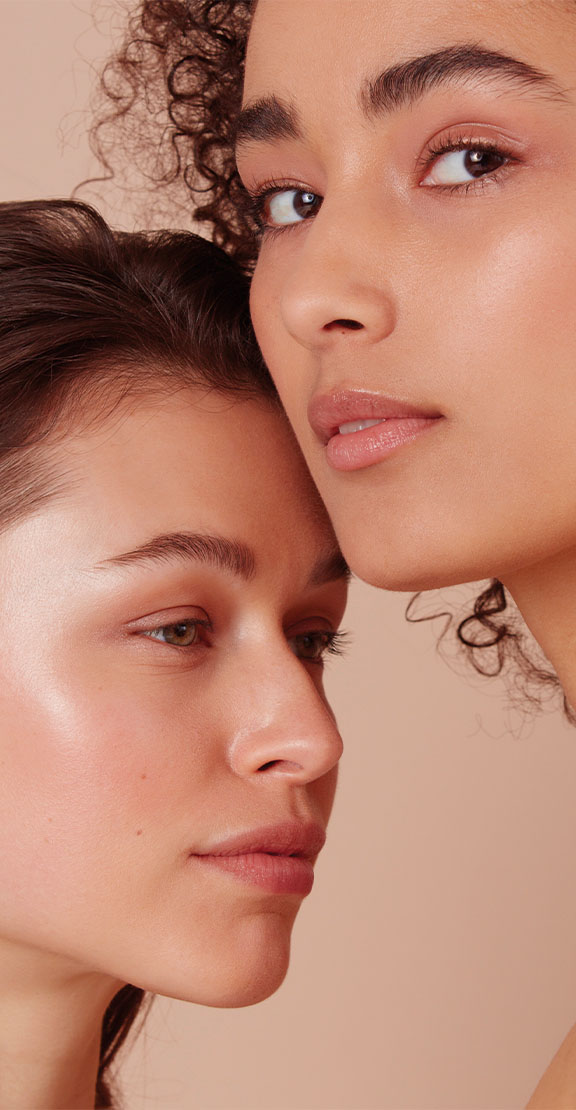 Do you want more skincare advice, tips and exclusive offers?
Sign up for our newsletter and become a Paula's Choice Member. Your benefits:
+ Welcome gift*
+ Exclusive deals*
+ Skincare advice
+ Birthday gift
* Only valid for new registrations. Valid on orders from € 25.
Related products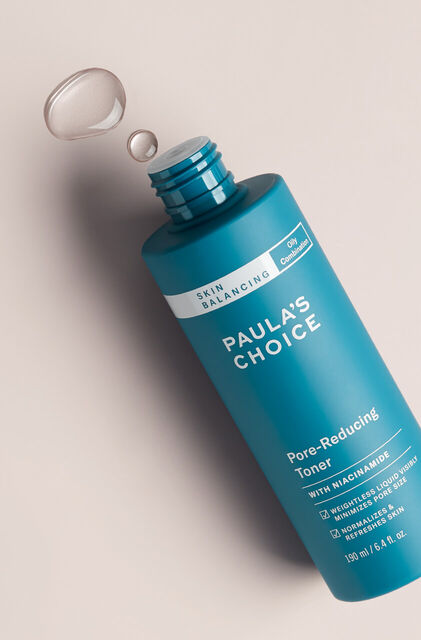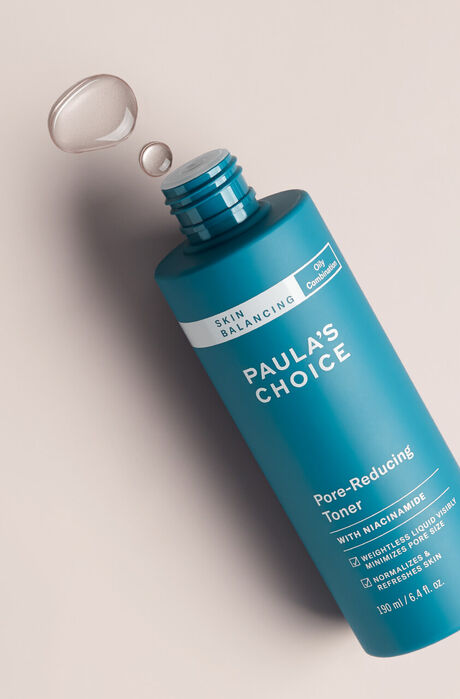 Combination skin, Oily skin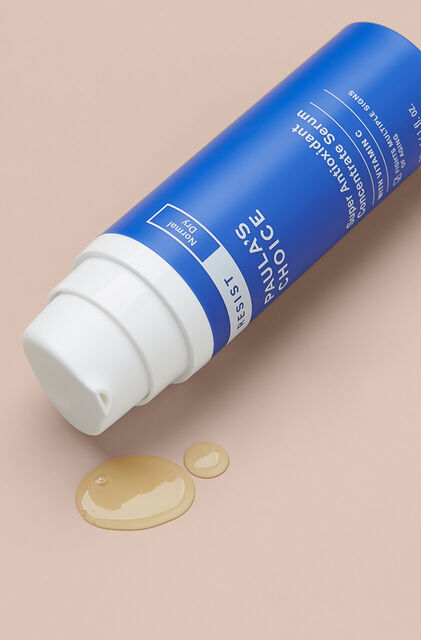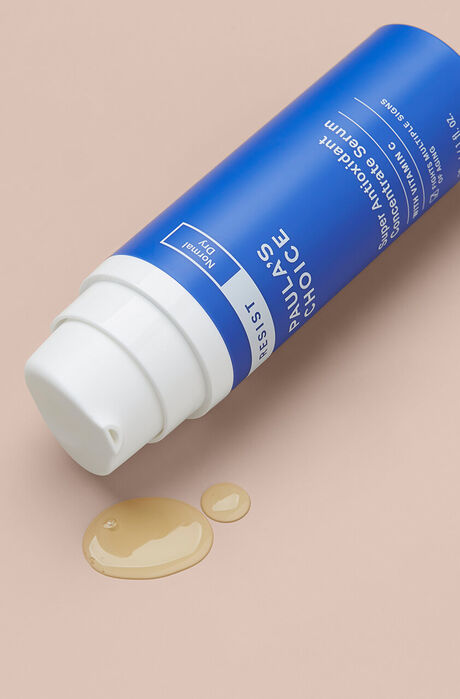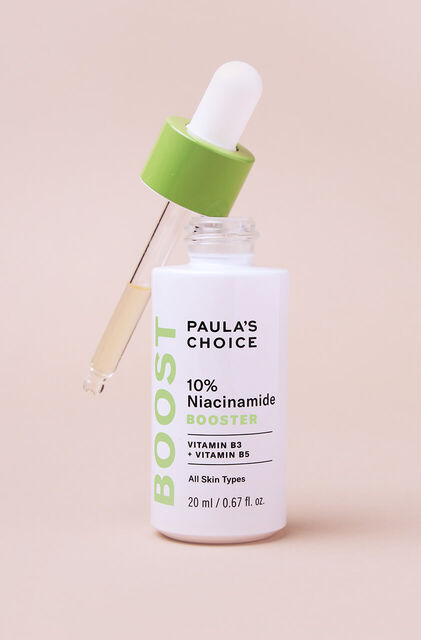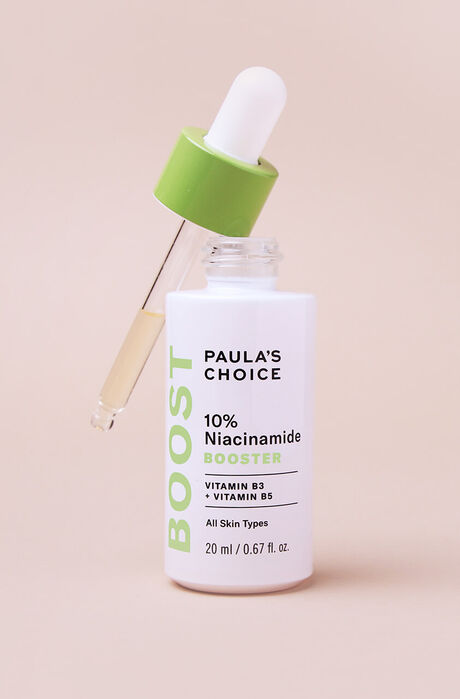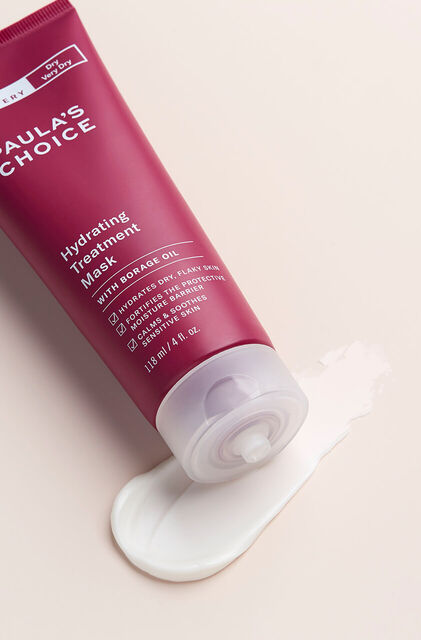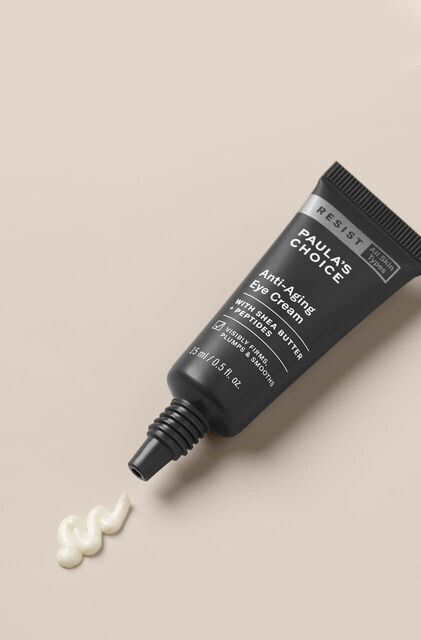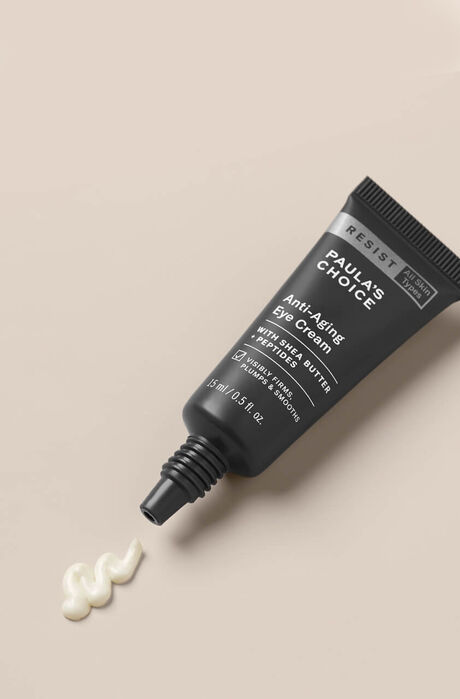 Customer Service
Need help with finding the right product for you skin? Our customer care team are skincare and product experts and can guide you to the best skin of your life.