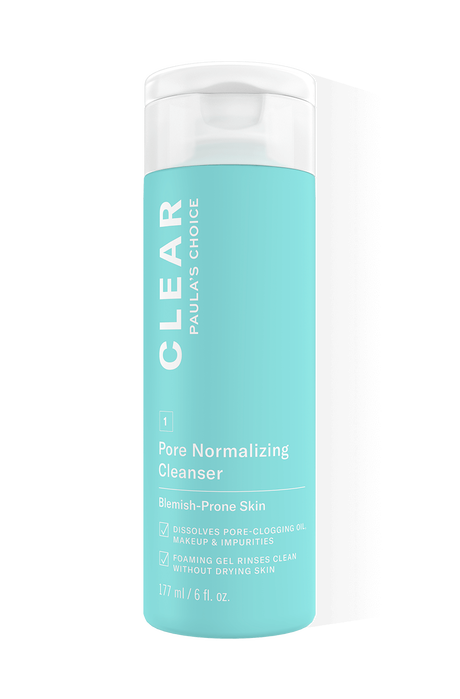 Rinsing with water is not enough to clean your face. With a Paula's Choice cleanser, your skin will look and act healthier, feel smoother, and be ready to receive maximum benefits from your other products.
Leave-on exfoliants gently remove built-up dead skin cells, revealing healthy new skin. AHA (alpha hydroxy acid) is preferred for sun-damaged and dry skin because it exfoliates on the surface of skin and improves moisture content. BHA (beta hydroxy acid) is preferred for oily, acne-prone skin and for treating blackheads and white heads because it can get through the oil clogging your pores. BHA has anti-inflammatory and antibacterial action, two more reasons to use a BHA exfoliant if you have acne or sensitive, reddened skin.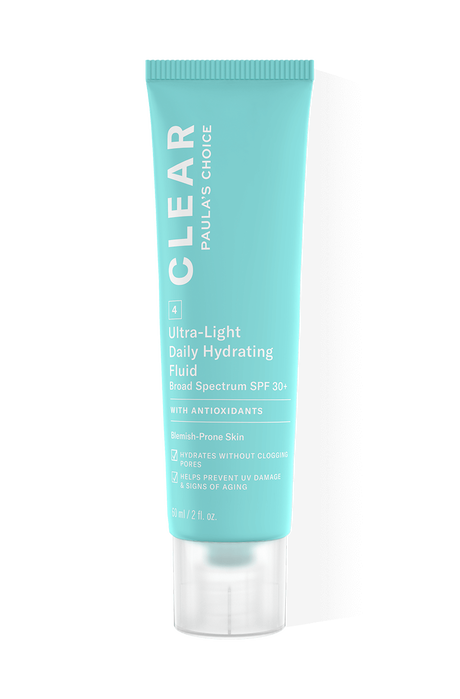 All skin types will benefit from our moisturisers because they contain the types of ingredients research has shown help your skin look healthier and younger. A moisturiser is an important part of your daytime as well as your nighttime routine. Make sure you use a moisturiser with SPF for your daytime routine to protect your skin from sun exposure, which is the No. 1 cause of wrinkles, brown spots, and other signs of ageing.
Serums contain a high concentration of antioxidants and cell communicating ingredients. This makes a serum an effective addition to your routine.